---
---
I recently was invited to a tile seminar that displayed what's hot and exciting in tile innovations for 2012. Here are some pictures of what caught my eye. Thought you may find the upcoming trends interesting.
 90% of the tiles produced today are porcelain.  They are usually heavier than ceramic and are made from a denser finer clay. This means they look great and are durable for the long-run.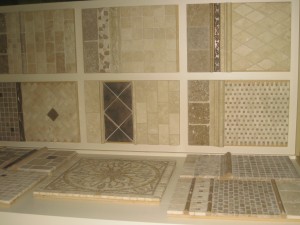 Glass tiles create a beautiful look.  They can be used on a full shower wall, as a back splash or border.  Here you can see that some of the glass tiles are with mother of pearl, stone and metal.  Glass tiles can be paired with a plain larger tile to add instant texture and interest.  They could be placed behind a bar with down lighting to emphasize the graduated heights of the tile.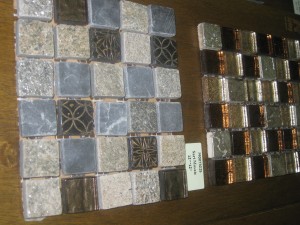 Read More...
---
---
Ever wonder what Interior Design Trends will be in the future? We asked ourselves the same question and with a little digging we found a survey with opinions from across the industry. Here is an abbreviation of the survey:
 1. Americans will be living in smaller spaces and with fewer rooms by the year 2020, say more than 76% of IFDA members.
2. Formal living rooms are going extinct, according to an increasing majority of design professionals
3. Dining rooms will become multi-purpose spaces, incorporating home offices, study areas for children and entertainment centers.
4. Separate rooms are disappearing: they are blending into spaces that serve many different purposes, believe 91.5 % of the design experts
Read More...