---
---
Pamela Kofsky, the founder of Elegant Interior Designs, was one of four designers featured in the article for decorating advice in House & Home Magazine.  Not only was Pamela quoted throughout the article but images of her designs were as well. This article ran in both the Montco/Main Line East and DelChester/Main Line West editions.
Kofsky provided her decorating advice on ways to make your 'home away from home' shine this summer. For more ideas or consultation to make your space a true escape contact Elegant Interior Designs.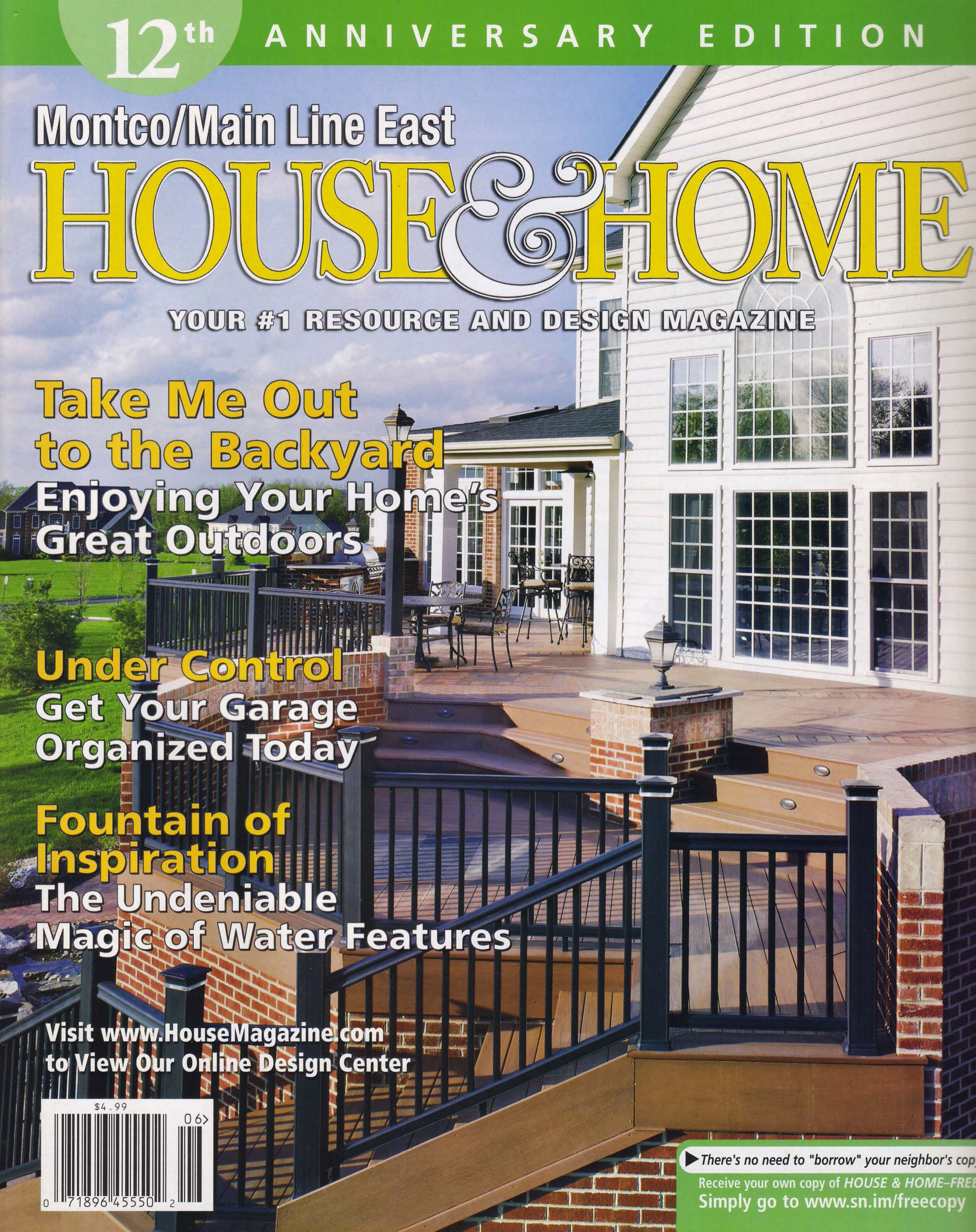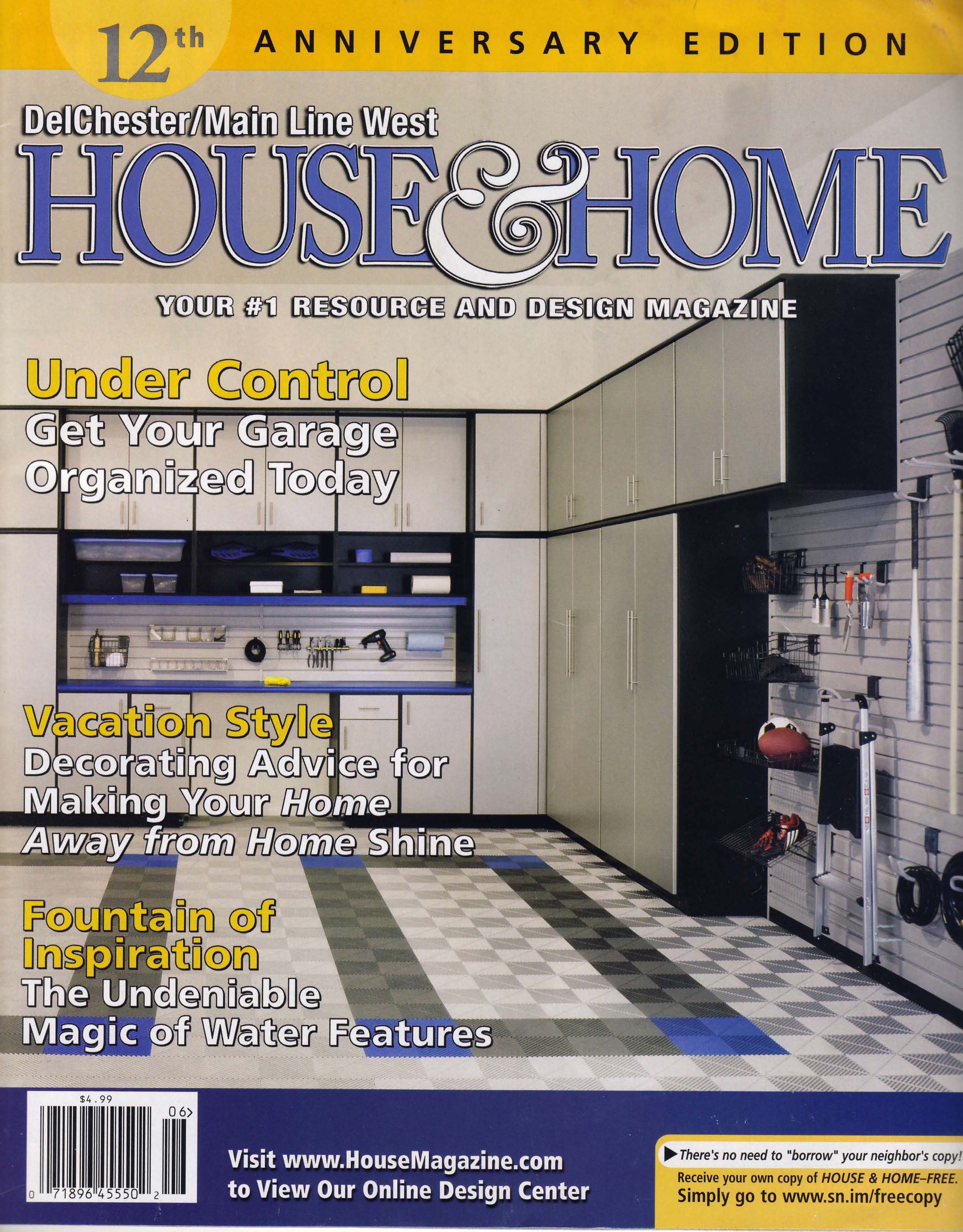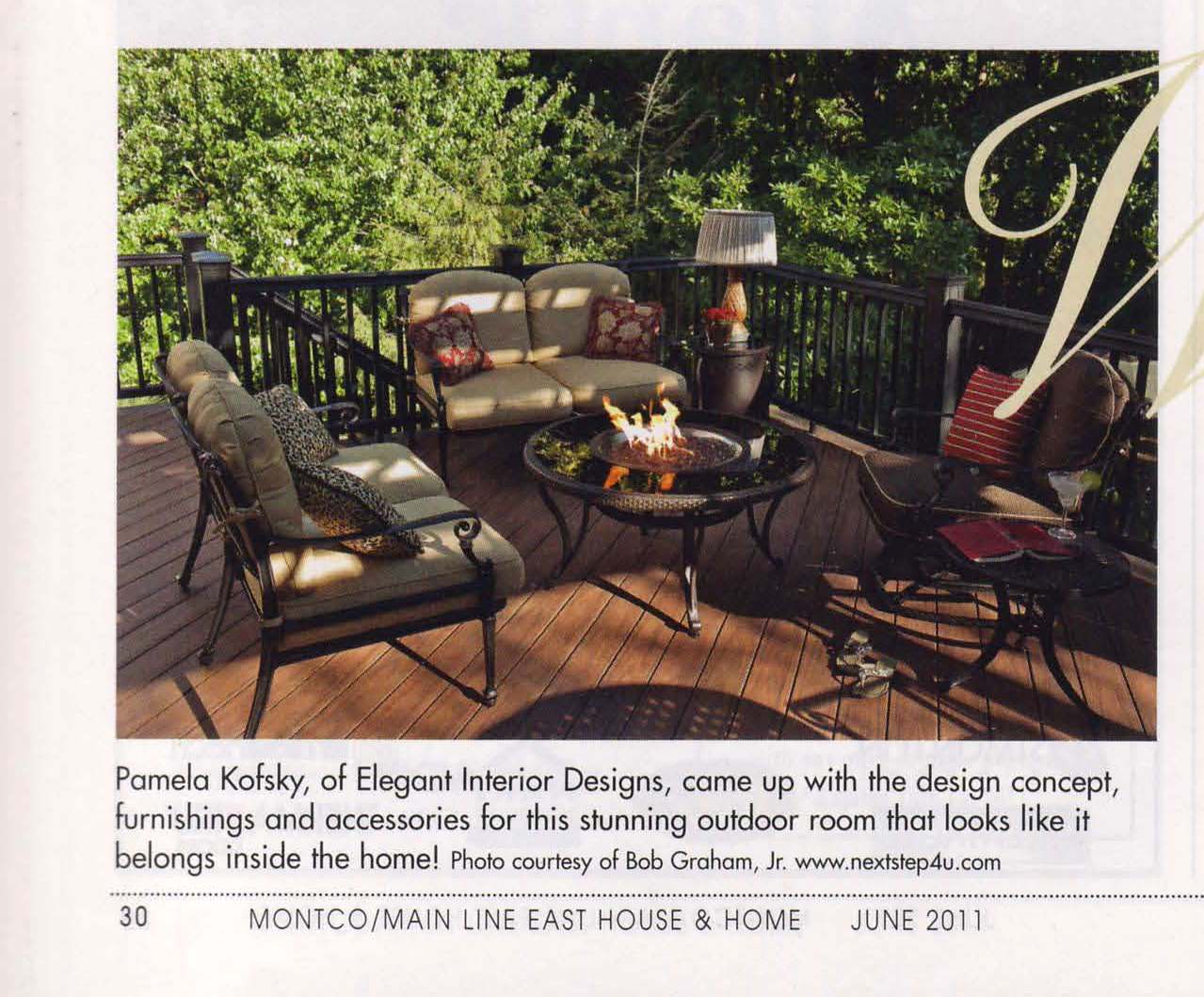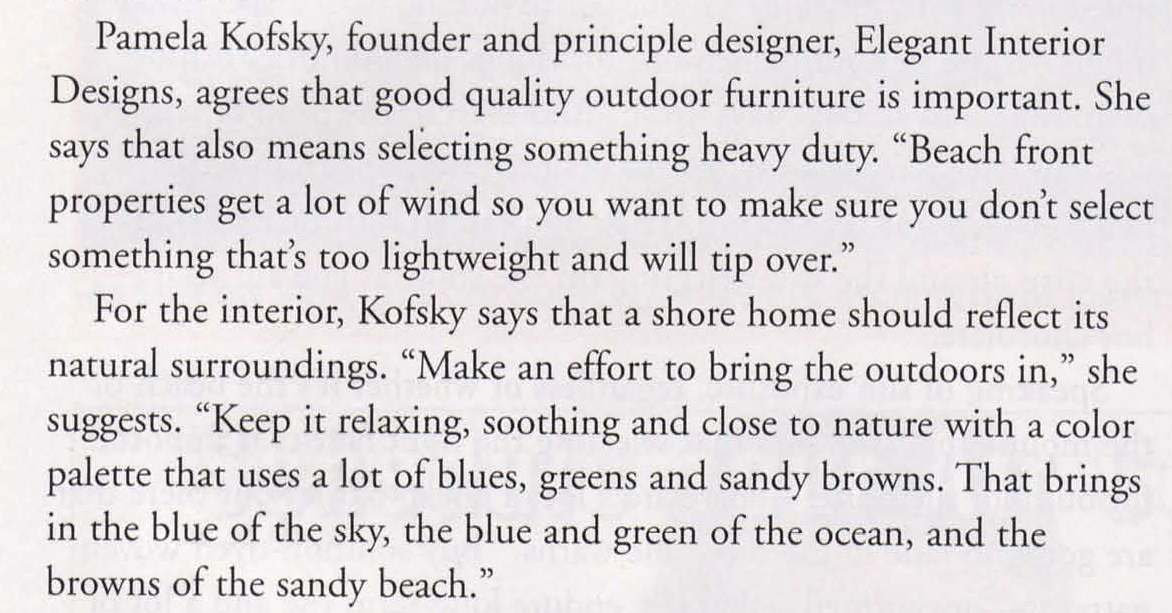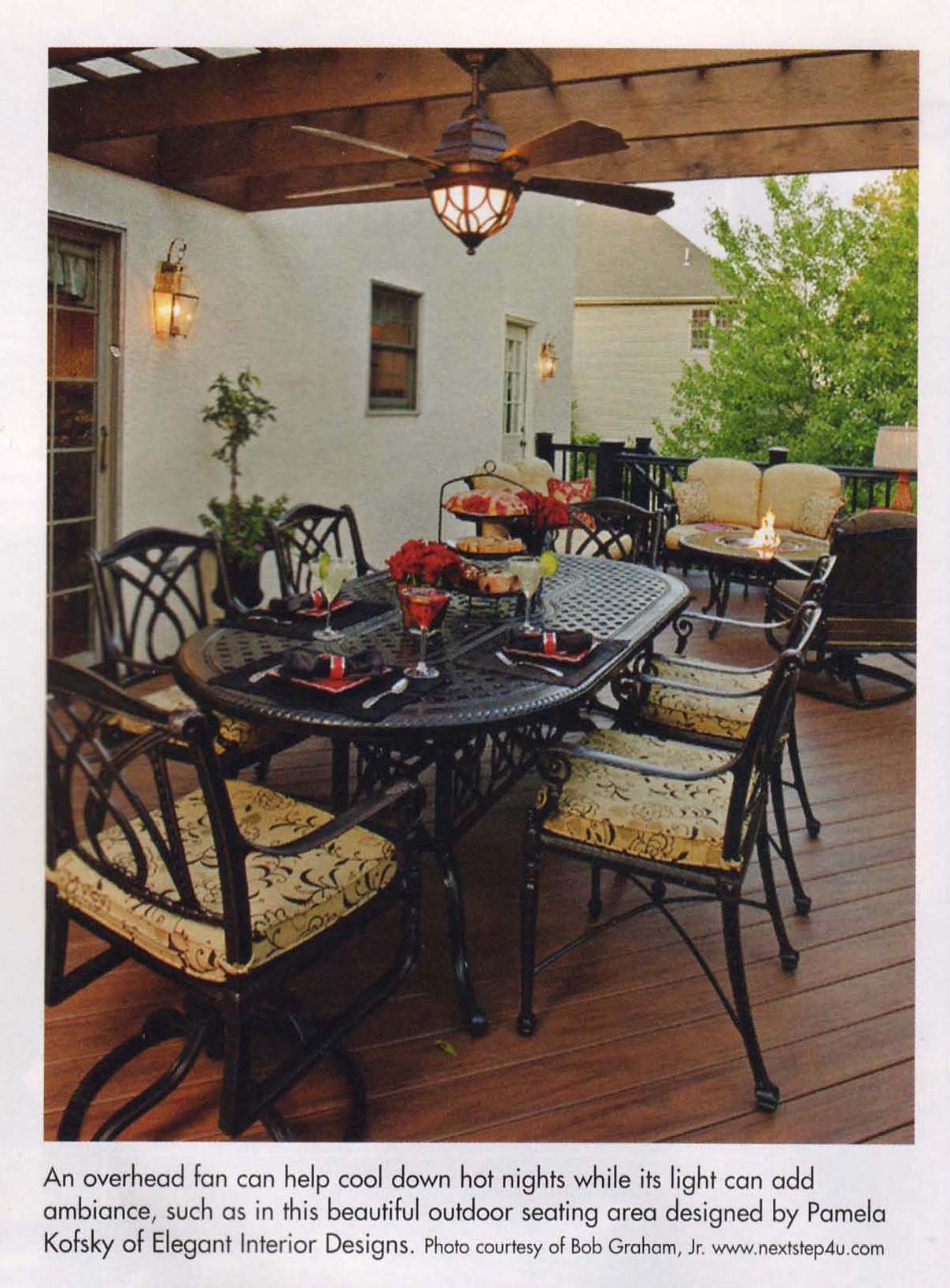 ---
---
"Deck-o-rate Outdoors" (March 2011)
Elegant Interior Designs' award-winning deck makes headlines again in House & Home Magazine. When it comes to an outdoor redesign turn to Philadelphia's award-winning designer, Pamela Kofsky.  Pamela has the ability to see the potential of space indoors and outdoors to create a well-balanced functional space. Decks are the perfect place to spend the summer and fall months, don't miss 2011's outdoor season. Contact Elegant Interior Designs for help with your outdoor space.