Walls Bring a Room to Life
---
---
The wall color helps to create the right look and feel for the room. Most frequently clients ask for help with bland looking walls since they are not sure what color spectrum they should stick to for their walls.  Many times they are uncertain with what to do with the color because the rooms open into one another.
Pamela Kofsky recently delivered a speech at a Women's Power Networking luncheon on tips for making walls more of a focal point in a room. In this discussion, Pamela answered questions which clients usually are concerned about, including the tips below. Each room should have its own personality, and to help that, here are some ideas for sprucing up plain walls:
Wall décor can be painted directly onto
the wall, or as seen in the picture above,
a mounted piece of fabric. Moulding can be
added as a  frame to give the room depth.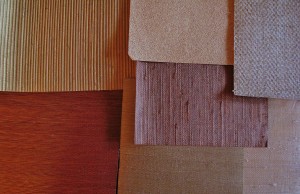 Grass cloth is a great way to make a room seem
a little more exotic. The grass cloth is easy to pair
furniture with and adds enough detail to fix up
a plain wall. Even a neutral ivory or eggshell is
more dynamic than paint.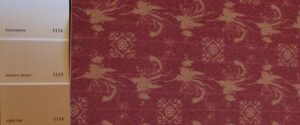 Accent walls are great for spicing up a room.
In the image above, you can use wall paper,
such as the sample depicted on the right, for
the wall in the room you want to draw the
most attention to. The rest of the walls can
be painted with a complimentary color, such
as those depicted on the left. This gives you
an opportunity to be adventurous with wall
paper, and not overusing patterns.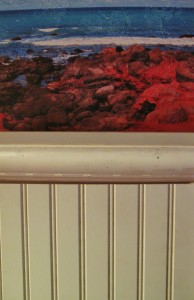 Bead board gives a room a classy feel as this
wall fix-up has been used for ages. The trick is
to use an elegant bottom wooden fixture paired
with a molding of a matching finish. The top
half of the wall can be an extravagant painting,
as depicted above, or simply a solid paint color.
For further assistance with wall décor and paint selections contact Pamela Kofsky at Elegant Interior Designs: 215-920-9655.