Newest Tile Trends
---
---
I recently was invited to a tile seminar that displayed what's hot and exciting in tile innovations for 2012. Here are some pictures of what caught my eye. Thought you may find the upcoming trends interesting.
 90% of the tiles produced today are porcelain.  They are usually heavier than ceramic and are made from a denser finer clay. This means they look great and are durable for the long-run.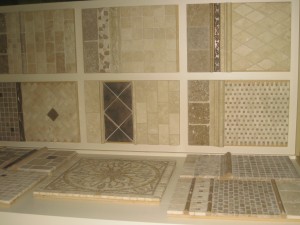 Glass tiles create a beautiful look.  They can be used on a full shower wall, as a back splash or border.  Here you can see that some of the glass tiles are with mother of pearl, stone and metal.  Glass tiles can be paired with a plain larger tile to add instant texture and interest.  They could be placed behind a bar with down lighting to emphasize the graduated heights of the tile.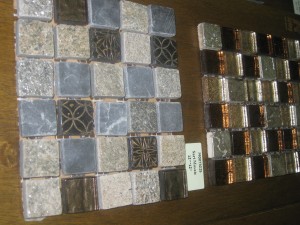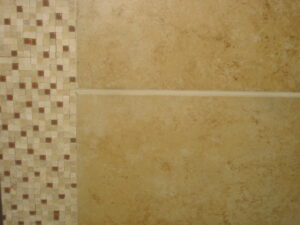 This bubble tile is really interesting.  It can create a fun look in a bathroom, either as a border, accent tile or a backsplash of a vanity.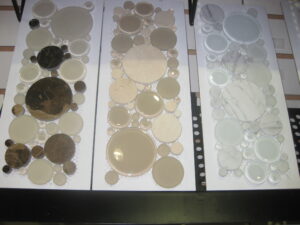 What do you think of this stone tile?  Notice the two types:  the flat stone and the pebbled riverrock.  How neat would this be in the floor of your shower?  This adds a Zen quality to create a spa type bathroom. The pebbles produce a massaging type feeling when standing on them.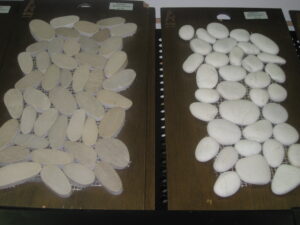 Hope you enjoyed a sneak peak at the up and coming tile trends. If you are in need of assistance to update your space, contact Pamela Kofsky at Elegant Interior Designs.